Microblading at SPRSI
You can have the eyebrows you always wanted, every day. With microblading, eyebrows are expertly shaped and stay in place. Your everyday look can be on your face when you wake up in the morning without the need to tweeze or pencil in your eyebrows.
What Is Eyebrow Microblading?
The blading part is not actually a blade. Rather, it's a needle. Microblading is a semi-permanent brow filling that shapes and colors your eyebrows. The design of your eyebrows is sketched into your face and then filled in with a color matching your natural look.
Pigment is inserted under your skin like a tattoo. Each line of eyebrow hair is colored in individually for a natural look. The results of eyebrow microblading can be stunning. It is the procedure your favorite Hollywood stars are using to achieve their dramatic good looks.
How Long Does Microblading Eyebrows Last?
Microblading is done with pigment instead of the ink that tattoos are done with. The pigment stays in place much longer because it is thicker and not as easily absorbed by your skin. After just one application, microblading eyebrows can last a year or more. With occasional touch-ups, eyebrows are practically permanent.
What Does Microblading Feel Like?
Does microblading hurt? It does a little bit, but here's what happens. Microblading is done with a handheld needle. It's similar to tattooing and can sting a little.
However, a topical numbing agent can be used before each treatment, so the discomfort is minimal. It doesn't hurt as much as tweezing your eyebrows, and you only have to do it a couple times a year if you choose.
Microblading Services Nashville, TN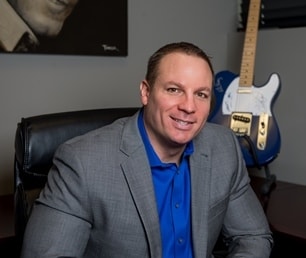 SPRSI brings the glamour of groomed eyebrows to Tennessee with professional microblading services. Contact Dr. Brought for an appointment to learn more about what microblading can do for your look.
Information on Other Spa Procedures

View Our Before/After Gallery
Schedule A Microblading Consultation Today