Liposuction for Men
Liposuction is one of the most commonly requested cosmetic surgeries in the United States. Used to remove stubborn fat deposits that won't respond to changes in diet or exercise habits, it is extremely effective and can be used on several areas of the body. After liposuction, patients observe a noticeable change in physique. For example, liposuction on men's belly fat typically results in an improved "V" contour and sometimes a six-pack.
Dr. Nathan Brought is a double board-certified male liposuction plastic surgeon serving patients in the Nashville, Tennessee region. He performs male liposuction for love handles and on the abdomen, chin, neck, upper arms and other places where fat removal is desired. Schedule an appointment with Dr. Brought so you can determine together whether or not you are a suitable candidate for liposuction.
How Liposuction Works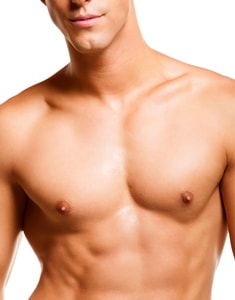 Liposuction is a minimally invasive procedure requiring anesthesia. Dr. Brought will make tiny incisions where you want your fat removed in an inconspicuous place. He will inject medicine into the incisions to reduce post-operative pain and bleeding. Next, Dr. Brought will insert a hollow tube called a cannula into the incisions and break up the fat by shifting the cannula.
He will suction out the broken-up fat and close the incisions using stitches your body will absorb later. When you wake up, you'll notice surgical dressing and a compression garment. The dressing protects the closed incisions from infection and the compression garment reduces swelling, helps you retain fluids and lowers the risk of post-op complications.
Most suitable patients respond well to liposuction treatment, although complications sometimes occur. These may include infection, drug reactions, blood or fat clots, excessive fluid loss and other risks. It is possible to treat more than one area at once, although the risk of complication increases when many areas are treated. How much time you spend in surgery and recovery depends on the extent of your treatment.
Several days after liposuction, you'll notice normal drainage from the incisions. You also may experience numbness, pain, stiffness, bruising or swelling. These are temporary. You'll continue to wear the compression garment for several weeks to achieve the best results. Dr. Brought will show you how to massage areas that may be prone to lumps or other irregularities. Some patients also feel anxious or depressed as the effects of the surgery slowly take shape. This is normal. Within three to four months, you'll see the full effect of your surgery - and restart your life with a more youthful physique.
Schedule A Liposuction Consultation Today
Are You a Candidate for Liposuction?
Liposuction is an effective, permanent fat reduction technique that provides long-lasting results, but not every interested candidate makes a suitable patient. If you are in reasonably good health, with sound dietary and fitness habits, you may be a good candidate for liposuction surgery. Interested men should also be nonsmokers, have realistic expectations and be willing to follow recovery rules. Dr. Brought will personally discuss factors such as time off from work with you, as recovery times vary between patients.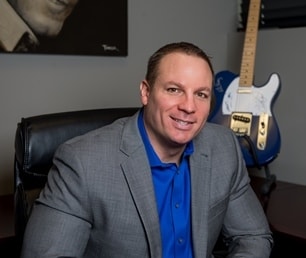 Learn More With a Consultation at SPRSI
Dr. Brought treats male plastic surgery patients in the Nashville, Franklin, Memphis, Knoxville and Chattanooga region. To schedule a consultation, or to learn more about liposuction for men, contact SPRSI or call us at 615.791.9090.
Information on Other Procedures for Men
View Our Before/After Gallery
Schedule A Liposuction Consultation Today