Body Procedures
Love your figure. Enjoy your life.
Body shape dramatically affects self-image. If you're looking forward to feeling your best, SPRSI can help you reach your goals. Dr. Nathan Brought, a double-board certified plastic surgeon serving patients in the Nashville, Tennessee region, expertly performs a wide range of body contouring procedures that can help you get the shape you want. From liposuction to tummy tuck to thigh lift, Dr. Brought can help you achieve your goals — even when diet and exercise just won't work.
The Plastic Surgeon Patients Trust
When you schedule a consultation at SPRSI, Dr. Brought can answer your questions about:
Are You a Candidate for Plastic Surgery?
If you're interested in a body contouring procedure, schedule a consultation with Dr. Brought. The best candidates for surgery do not smoke, exercise regularly, eat a diet comprised of healthy nutrients, maintain a stable weight and are in general good health. During your consultation, Dr. Brought will perform an examination and will explain the procedure and the expected recovery in detail. If you're not a candidate for surgery, Dr. Brought may suggest suitable alternatives.
About Nathan Brought, DO FACOS and SPRSI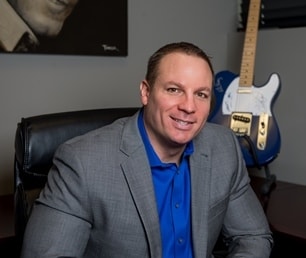 Dr. Nathan Brought is an osteopathic surgeon with dual certifications from the American Osteopathic Board of Surgery and the American College of Osteopathic Surgeons. Dr. Brought provides holistic care to patients in the Nashville and Franklin, TN regions in the field of plastic and reconstructive surgery. Dr. Brought is a member of the American Osteopathic Association, the Tennessee Osteopathic Medical Association. The Tennessee Athletic Commission, and the Tennessee Society of Plastic and Reconstructive Surgeons. He graduated from Dickinson College and the Lake Erie College of Osteopathic Medicine.
Call SPRSI for a consultation at (615) 791-9090.
View Our Before/After Gallery
Schedule A Body Procedure Consultation Today