Surgery after Weight Loss in Nashville TN ... You Deserve to Live your Best Life
Patients who have had a significant amount of weight loss, either through diet and exercise, or procedures such as gastric bypass or gastric banding, can present with a number of issues due to the excess and laxity of skin and tissue. Often, our Nashville weight loss surgery patients — as well as those whom have lost weight without surgery — are not only bothered by the appearance of the excess and sagging tissue, but they are hindered functionally and hygienically. Several procedures by our weight loss surgeon in Franklin, TN can significantly enhance the quality of life for these patients.
Schedule A Weight Loss Consultation Today
Brachioplasty: Our Nashville Weight Loss Surgeon Can Treat Stubborn Problem Areas
As we age, excess and sagging skin/tissue in the upper arm following weight loss is a difficult area for patients to address without surgical help, even with regular exercise and a strict diet. A brachioplasty involves making an incision from the axilla to just above the elbow in order to remove the excess tissue and reshape the entire upper arm area. The length of the scar is dependent upon the patient's needs, but it is placed in the most inconspicuous location as possible. The result is a shapelier, more attractive upper arm area that reveals tighter skin tone and a fitter, healthier feel and look.
Abdominoplasty/Panniculectomy by our Nashville Surgeon Gives You the Silhouette You Want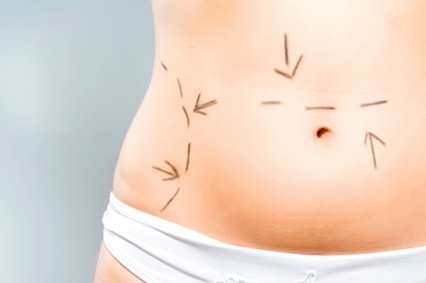 After weight loss surgery, patients often have a significant amount of excess tissue and skin, known as an apron or pannus, that overhangs the low abdominal and pubic areas. A panniculectomy involves excising the entire overhanging apron below the umbilicus (belly button). A full abdominoplasty addresses the entire upper and lower abdominal areas as well as the laxity of the musculature that may be present. A "Fleur-de-lis" abdominoplasty may also be utilized by our Nashville weight loss surgeon, where a vertical pattern excision in the midline is performed to account for the excess tissue found laterally on the flanks.
Medial Thigh Lift (Thigh-Plasty)
A medial thigh lift is sometimes necessary to remove the sagging and redundant tissue in the thigh areas. Often weight loss surgery patients may experience rubbing, chafing, and may be self-conscious about the excess tissue. This procedure addresses those concerns and results in a scar from the groin to the medial knee.
VASER/Ultrasonic Liposuction
Some patients do not need a surgical solution to weight loss and may gain adequate results with non-surgical ultrasonic liposuction. Ultrasonic liposuction is best suited for those patients who are at or near their goal weight and fitness levels but who desire tighter, firmer skin. It does not provide the instant, dramatic change in appearance that abdominoplasty does, but instead eliminates subcutaneous fatty deposits over several weeks. Those who adhere to a regular exercise regimen and a healthy diet with discipline gain the best overall results.
An Honest Evaluation of Your Readiness for Surgery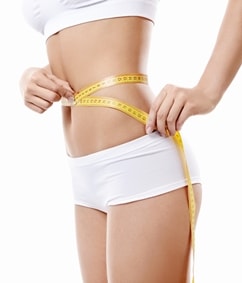 Although these procedures may sound like the perfect remedy to kick start weight loss, those who do not practice sound, nutritious eating habits and who do not make exercise an essential component of an overall healthy lifestyle will find extremely limited results from these procedures. If you are a heavy smoker or need to lose a significant amount of weight, then you may not be a good candidate for the procedure. If you plan to become pregnant, waiting until after childbirth may be advisable. Nevertheless, for the right candidate, weight loss surgeries such as abdominoplasty, thigh lift, brachioplasty and liposuction can result in a positive, life-changing effect on appearance and attitude.
About Dr. Nathan Brought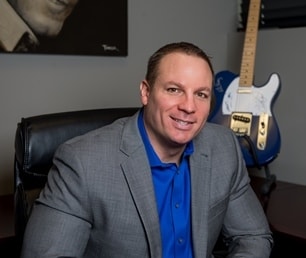 Dr. Brought has trained with many of the field's premier plastic and reconstructive surgeons and has years of experience in a diverse array of cosmetic procedures. He is a member of the American College of Osteopathic Surgeons, the American Osteopathic Association and the Tennessee Osteopathic Medical Association as a board certified plastic surgeon.
Schedule a consultation with Dr. Brought to discuss the tummy tuck Franklin TN counts on and find out how SPRSI can help you regain a revitalized, more youthful appearance.
Information on Other Body Procedures
View Our Before/After Gallery
Schedule A Weight Loss Consultation Today