Botox for Men
Sun damage, heredity and lifestyle choices increase the number and depth of aging lines. Although wearing sunscreen every day and using topical anti-aging creams provide some protection from the physical effects of growing older, Botox is a safe and effective remedy that restores a youthful look and produces nearly instant results. It is inexpensive when compared to invasive cosmetic procedures, results in no scarring and requires no anesthesia. Review before and after photos of male Botox patients and you'll understand why this fast-acting injectable is the most popular cosmetic procedure in the country.
Approved by the Food and Drug Administration for cosmetic use in 2002, Botox is a neurotoxin that freezes muscles and relaxes wrinkles. Dr. Nathan Brought of SPRSI primarily uses Botox for men's forehead wrinkles, eyes and eyebrows, and sometimes around the mouth or nose. In a visit that only takes a few minutes, you can restore your youthful appearance. There is little to no downtime, and results last about three to six months.
How Does Botox Work?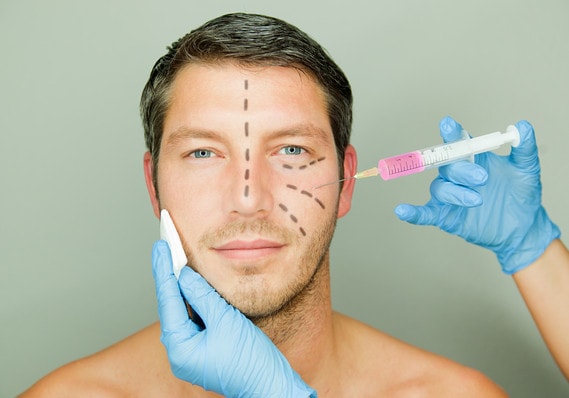 Botox is Allergan's brand name for the Clostridium botulinum bacteria, otherwise known as botulism. Botox was originally used to treat patients who suffered from excessive sweating, a practice that still occurs today. Botox also treats TMJ, eyelid spasms, migraine headaches and eye misalignment.
Physicians noticed that the injectable also removed wrinkles and further developed the drug to treat deep facial lines. Today, Botox removes horizontal forehead lines, crow's feet around the eyes, the "11" lines between the eyebrows, smoker lines around the mouth and the lines between the mouth and nose.
Botox is a purified piece of botulism protein. The protein blocks muscle receptors that lead to movement. Botox prevents the automatic muscle contraction that produces wrinkles. The effects fade over a few months, which is why the treatment must be repeated. Continued treatment can reduce the need for further intervention.
Your Botox consultation and appointment may occur at the same time, depending on your health and goals. Dr. Brought will make several small injections into the desired area. For a few minutes after your appointment, you may notice slight swelling or bruising. These will fade quickly. Ice helps reduce swelling and bruising, as well as any discomfort you may feel before or after the procedure. If you plan to get Botox before an important event, Dr. Brought recommends scheduling an appointment several days beforehand to allow for any minor bruising to disappear.
Schedule A Botox Consultation Today
Are You an Ideal Candidate for Botox?
Botox is a safe and effective procedure that is well tolerated by most patients, but some interested candidates are not always suitable. Tell Dr. Brought if you take any medications regularly, including supplements such as St. John's Wort and over-the-counter vitamins including Vitamin E. You should plan to abstain from alcohol, anti-inflammatory drugs such as ibuprofen and aspirin. Taking these drugs can increase your risk for swelling and bruising. You will not need to take time off from work to get Botox or abstain from any other normal activity.
Schedule a Consultation at SPRSI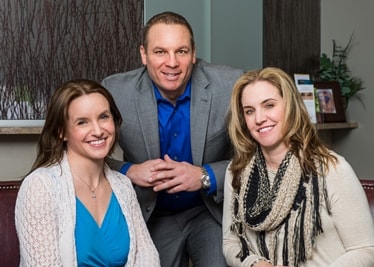 If you want your face to reflect your youthful attitude and energy, Dr. Brought can help.
Dr. Brought is a male Botox plastic surgeon, providing advanced skincare and cosmetic surgery services to men and women in the Nashville, Franklin, Memphis, Knoxville and Chattanooga region. To schedule a consultation, or to find out if Botox is right for you, contact SPRSI at 615.791.9090.
Information on Other Procedures for Men
Schedule A Botox Consultation Today