Abdominoplasty for Men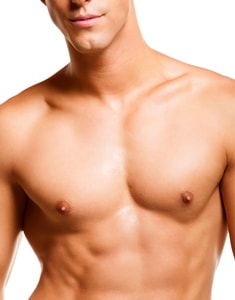 There are few things more frustrating than spending hours at the gym or carefully counting calories, only to find that stubborn fat deposits and loose, sagging skin won't go away. As we age, the ability of the body to burn fat and calories diminishes significantly. Heredity and frequent changes in weight contribute to unattractive sagging skin. When you are tired of looking older than you feel, contact Dr. Nathan Brought of SPRSI. Dr. Brought is the male tummy tuck surgeon Nashville patients count on for excellent results.
Abdominoplasty is plastic surgery that removes excess fat and skin, tightens sagging stomach muscles and produces reliable outcomes. As a double board-certified male abdominoplasty plastic surgeon serving Franklin, Nashville and the surrounding region, Dr. Brought helps suitable candidates achieve the desired "V" contour and six-pack. Schedule a consultation with Dr. Brought to learn more about tummy tuck for guys, and start looking as young as you feel.
How Abdominoplasty Works
Abdominoplasty, also called tummy tuck, is major surgery requiring general anesthesia. Typically, full abdominoplasty takes about three to five hours. A modified procedure called mini tummy tuck takes less time. In general, the more intervention you need, the longer the surgery will take. Similarly, more surgical intervention requires more recovery time. Nevertheless, generally healthy patients with realistic expectations are typically thrilled with the results.
During the procedure, Dr. Brought will make a long incision from hipbone to hipbone. The incision will not be visible above your underwear's waistband and is placed here because it is the most discreet location possible. He will separate your skin from your abdomen, including freeing your belly button from the surrounding tissue. Dr. Brought will then tighten your abdominal muscles by stitching them together. This results in a firmer, more narrow abdominal wall - a silhouette commonly known as the "V" contour. He may or may not move the belly button into a more natural location. In a mini tummy tuck, the belly button often stays in the same place.
After Dr. Brought tightens your abdomen, he will remove the excess skin. He will then sew the incisions together using absorbable stitches, possibly placing a drain in your abdomen to assure fluids can drain properly. You'll awaken wearing surgical dressings and a compression garment. The compression garment reduces discomfort, provides support and lessens the risk of complications during recovery, which will last several weeks. After several weeks and no complications, you'll find yourself back to normal — but with a flatter, firmer and fitter-looking abdomen.
Schedule An Abdominoplasty Consultation Today
Is Abdominoplasty Right for You?
Abdominoplasty is major surgery, and not every interested candidate is a suitable patient. In general, you should be in good health and a nonsmoker. Individuals in better condition recover faster. You should be able to take a minimum of two weeks off from work to allow yourself time to recover. Some individuals may need longer. Moderate exercise is essential following surgery. Not only does this reduce swelling and the risk of complications, but it also tones muscles and establishes a lifetime of healthy fitness habits.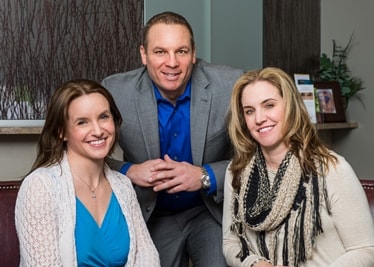 Contact SPRSI for a Consultation
Dr. Brought
treats male plastic surgery patients in the Nashville, Franklin, Memphis, Knoxville and Chattanooga region. To schedule a consultation, or to learn more about abdominoplasty for men,
contact SPRSI
at 615.791.9090.
Information on Other Procedures For Men
Schedule An Abdominoplasty Consultation Today