Breast Procedures in Franklin, TN
If you want beautifully balanced, natural-looking breasts that enhance your appearance and improve your confidence, schedule a consultation with Dr. Nathan Brought of SPRSI. Dr. Brought is a dual-board certified osteopathic surgeon who tailors every result to the needs of each patient.
At SPRSI, you'll never find a "one size fits all" approach — instead, you'll get the silhouette that best meets your needs and goals for your body. Whether you need breast implants, reduction, lift or reconstruction, or you need treatment for gynecomastia, Dr. Brought and his team will find the solution that gives you the best results possible.
Nashville's Experienced Breast Surgeon
Breast implants or augmentations by our Nashville, TN doctor is a popular procedure that can have a significant impact on a woman's self-esteem. Whether it is to correct mild sagging of the breasts (ptosis) or fulfill the desire for larger breasts, our expert breast augmentation Tennessee surgeon offers a safe procedure that can provide the balance and proportion to give you an ideal figure. Dr. Brought uses both saline and silicone implants and, along with you, will determine the type, size, and shape of implant to give you the best results. Our caring approach is what our Nashville, Tennessee breast augmentation team has become known for.
Breast surgery is one of the most frequently performed procedures in the Nashville and Franklin, TN regions. The surgeries Dr. Brought performs include:
Are You a Candidate for Breast Surgery?
Not everyone who wants breast surgery is a suitable candidate. The ideal patient is in overall good health, does not smoke, maintains healthy lifestyle habits and a stable weight, and has realistic expectations. When you meet with Dr. Brought, he will perform an examination and ask you about your needs and goals. He will also explain the procedure he recommends in detail and provide information about recovery.
About SPRSI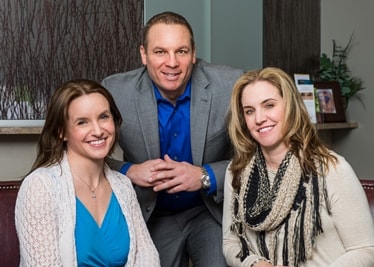 Osteopath Dr. Nathan Brought and the team at SPRSI provide holistic care in the field of plastic and reconstructive surgery to patients in the Nashville, TN region. Dr. Brought is dual-certified from the American Osteopathic Board of Surgery and the American College of Osteopathic Surgeons. He custom tailors the approach that's right for the complete health and well-being of each patient. Dr. Brought is a graduate of Dickinson College and the Lake Erie College of Osteopathic Medicine, and is a member of the American Osteopathic Association, the Tennessee Osteopathic Medical Association, the Tennessee Athletic Commission, and the Tennessee Society of Plastic and Reconstructive Surgeons.
Schedule a consultation with Dr. Brought at SPRSI by calling (615) 791-9090 today.
View Our Before After Gallery
Schedule A Breast Consultation Today