Labiaplasty Procedure in Nasvhille
Labiaplasty is a cosmetic procedure that changes the shape or size of the vaginal lips. In some cases, the patient might feel uncomfortable or embarrassed about their length. In others, their size might cause pain or chafing during everyday activities such as walking or running, sex or sports. Aging, heredity and childbirth can affect the size of the labia minora, which can hang as far as five or six centimeters.
If the size of your vaginal lips causes discomfort or embarrassment, or if you simply desire a rejuvenated appearance, you may be a suitable candidate for labiaplasty.
What to Know About Labiaplasty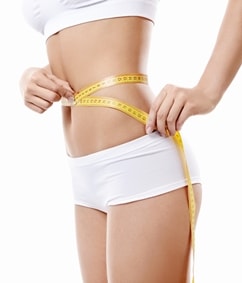 In most cases, labiaplasty is a minor procedure that lasts only one or two hours, and patients generally tolerate the procedure fairly well.
There are no large scars associated with the procedure. Unlike other kinds of elective cosmetic surgery, you will not have to take off several days of work to have labiaplasty done. You will have to limit physical activities for several weeks following surgery. Sexual activity can usually be resumed after six weeks.
Once you have fully recovered from your labiaplasty, you do not have to worry about altered sensation during intercourse. Sexual activity may actually improve if the previous size of your vaginal lips interfered with intercourse. If your partner complained that your labia interfered with his pleasure during sex, then your partner may notice an improvement too.
Schedule A Labiaplasty Consultation Today
Are You a Candidate for Labiaplasty?
If you are considering labiaplasty, Dr. Brought will evaluate your overall health before performing the procedure. The best candidates for labiaplasty have reasonable expectations, are expected to tolerate surgery well and are willing to follow the post-operative recovery guidelines.
FAQ's About Labiaplasty
If you are still not sure if labiaplasty is right for you, here are the answers to questions we get asked frequently:
Is it weird to be concerned about the size of my labia?
It is not unusual at all for a woman to notice the lips of her vagina becoming elongated as she gets older. They may affect your urine stream, change your sexual performance and become visible under certain types of clothing. If you are experiencing any of these inconveniences, you are not alone. Labiaplasty is a possible solution to your concerns.
Why did my labia grow as I got older?
There are several factors that contribute to the elongation of the vagina lips over time. Some of the more common ones are childbirth, weight gain and gravity. You can take control of the appearance and functionality of this outer area of your vagina, though, and counteract all of these factors. Reducing the size of your labia with a labiaplasty will return a more youthful appearance to your vagina and strip away the effects of aging.
Do I need an OB-GYN to perform this procedure on my vagina?
A labiaplasty surgery involves the flaps of skin around the outside of your vagina. An OB-GYN may be an expert on the inside of your vagina, but you need a surgeon who knows skin to perform this operation. When looking for a surgeon, one of the main criteria is that he has performed the same surgeon many times. Dr. Brought is an experienced plastic surgeon who can perform labiaplasty surgery.
Can I have labiaplasty if I didn't have children?
Childbearing is not a prerequisite for labiaplasty. There are many other reasons you may be inconvenienced by elongated vaginal lips. If you are planning to have children, the general recommendation is that you wait to have your labiaplasty until after you complete your last pregnancy.
Will labiaplasty impede my sexual performance?
Actually, reducing the size of your vagina lips is likely to improve sexual performance. By getting those elongated labia out of the way, you may experience heightened arousal. You will not likely lose significant sensitivity in the area of the procedure, and once you are completely healed and cleared for intercourse again, you will unlikely experience residual pain from the operation, either.
What problems can be solved with labiaplasty?
Reducing the size of the vaginal lips can eliminate an uncomfortable chafing problem, especially during exercise. It could also enhance your sexual pleasure and that of your partner. Labiaplasty can enhance your sense of self-esteem as well by giving your vagina a more youthful appearance, and it may improve your appearance in certain clothing by ending camel-toe.
Is a labiaplasty a surgery?
Labiaplasty is a procedure that can be done in the office with a local anesthesia or in a surgical center under deeper sedation depending on patient preference. The area will be numbed, so the excess skin can be removed. Unlike many procedures, labiaplasty should not require a long recovery time and usually does not leave significant scars. You will have to limit your activities for a couple weeks following the procedure, but you will likely be able to go back to work the day after the procedure. If you have a labiaplasty on Friday, you may not even need to take any time off of work.
Schedule a consultation with Dr. Brought today. He is an experienced, board certified plastic surgeon who will answer all of your labiaplasty questions, determine if you are a good candidate for the procedure and help you decide if it is right for you.
Dr. Nathan Brought: Serving The Nasvhille Area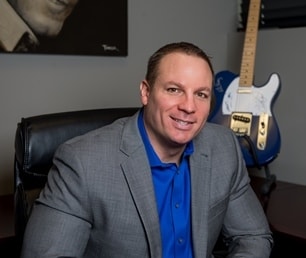 Dr. Nathan Brought serves patients in the Franklin, Nashville, Memphis, Knoxville and Chattanooga, TN region. He is double board-certified in general and plastic surgery. In addition to labiaplasty, Dr. Brought performs plastic and reconstructive surgery, and he provides advanced skin care.
For more information about labiaplasty or to schedule an appointment with Dr. Brought, contact SPRSI.
Information on Other Body Procedures
View Our Before/After Gallery
Schedule A Labiaplasty Consultation Today