Liposuction Surgery
It can be extremely difficult to feel good about your appearance when stubborn fat deposits remain after years of careful dieting and regular exercise. For areas that haven't responded to dieting and exercise, liposuction surgery can remove unwanted fatty tissue, streamline the contours of your physique and help you feel more confident. It is suitable for many regions on the body, including the cheeks, chin, neck, upper arms, abdomen, hips, thighs, buttocks, and knees. It can also complement other types of surgeries such as a thigh lift and may tighten skin.
Are You a Good Candidate?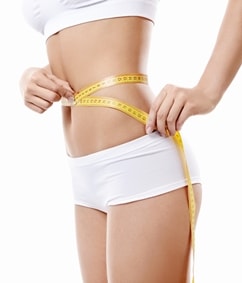 Sometimes the most important factor in predicting desired results is deciding who is an appropriate candidate for a specific procedure. The best candidates for liposuction have realistic expectations for what the procedure can accomplish. At SPRSI, we recommend patients think carefully about the desired results from a liposuction surgery and then discuss those with Dr. Brought during a consultation appointment. Those who are at a normal weight and have firm, elastic skin but are looking to remove the excess fat in certain areas that hasn't responded to normal diet and exercise are the best candidates for this procedure. You should also be generally healthy, free from serious medical conditions and psychologically prepared for surgery.
Preparing for Surgery
In your initial liposuction consultation, Dr. Brought will evaluate your current health and assess the areas where fat deposits are a concern. He will also consider the condition of your skin in those areas.
Based on that evaluation, he will review the body-contouring methods with you that may be most appropriate for the results you desire. For example, some patients who inquire about liposuction may find out that liposuction may exacerbate their concern areas, and may be a more appropriate candidate for a tummy-tuck. Dr. Brought will consider safety, cost-effectiveness, and the appropriateness of each procedure specific to your needs.
Schedule A Liposuction Consultation Today
About the Procedure
How long your surgery takes depends on the extent of your treatment. If you have several areas treated at once, a large area treated, or have a lot of fat removed, you will experience a longer procedure time.
Dr. Brought will prepare you for surgery by injecting fluid containing medicine into the fatty tissue through tiny incisions, which helps to control bleeding and post-operative pain. He will place the incisions in as inconspicuous areas as possible to help with healing.
In order to remove the fat layer underneath the skin, a cannula is inserted and used to vacuum out the fat cells. Dr. Brought will push and pull the cannula through the fat layer, as necessary, in order to break up the fat cells and suction them out. Because liposuction also removes fluids along with the fat, you will be carefully monitored during the procedure and will receive intravenous fluids during surgery to avoid dehydration.
Dr. Brought will use stiches that your body is able to absorb to close the incisions, making removal unnecessary. When you wake up, you will notice surgical dressings applied to the incision areas, in addition to a compression garment. This could include a binder or ACE bandage wraps for the extremities. These are used to reduce post-operative swelling, fluid retention and the risk of certain complications.
Although complications are typically rare, they can and sometimes do occur. Generally, your risk increases if you are having a large area treated, a large amount of fat being removed, and multiple areas being treated during the procedure. Possible complications include infection, a delayed healing process, blood or fat clots, excessive fluid loss, friction burns, drug reactions, or perforation to vital organs.
Recovering from Surgery
After your surgery, you will notice drainage from the incision sites. This is normal and typically subsides in the first few days. For the first few weeks following your surgery, Dr. Brought will require you to wear some sort of compression garment. He will also advise when you will need to massage the areas you had treated to minimize lumps and contour irregularities. It is possible you will experience post-surgery numbness, or paresthesia, which can be permanent. Pain and stiffness is also common after surgery.
Although Dr. Brought will provide you with specific instructions, generally it is recommended to begin gradual increases in activity early in the healing process to help you get back to normal activities.
Some patients may notice being anxious or depressed after surgery — this is also normal. It can take several weeks to notice the full effects, and, when you do, those feelings should disappear. Depending on the type of work you do, you may be able to return to work a few days after surgery. Bruising and swelling may persist for a few weeks, but will gradually disappear. Some swelling may remain for several months or more. You should see the full effect of liposuction after three to four months.
If you have realistic expectations, you will likely be pleased with the results of your liposuction surgery. In order to maintain your new shape, we recommend keeping a healthy diet and regular exercise.
The Difference Between Liposuction and Laser or VASER Liposuction
Laser or VASER "lipo" also begins with several small incisions. Typically it is a better suited procedure for individuals who may have extra fibrous fatty tissue or those who may require additional skin tightening.
As compared to traditional liposuction, Dr. Brought will insert a laser or ultrasonic device into the incision and melt the fat under the skin during the procedure. The laser or ultrasonic wave tells the body to create collagen. Collagen is a natural substance created by the body, and it improves the firmness and overall appearance of skin. This is why laser or ultrasonic liposuction can remove fat and tightens skin at the same time. Contact SPRSI with your questions about laser liposuction in Nashville & Franklin,TN.
Liposuction Cost
Liposuction cost varies greatly because some people require more intervention than others. If you want liposuction in multiple places, that adds to the cost. Costs for liposuction range between $2,500 and $9,000, with an average of $6,000. In Nashville, you can expect your liposuction procedure to cost near the national average.
Dr. Nathan Brought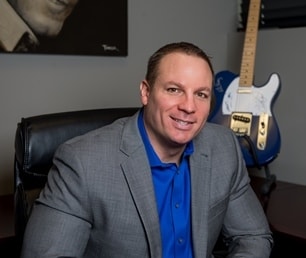 Dr. Nathan Brought is a double-board-certified physician who treats patients in the Franklin, Nashville, Memphis, Knoxville and Chattanooga region. For more information about VASER liposuction and laser liposuction or to schedule an appointment with Dr. Brought, contact SPRSI today.
Information on Other Body Procedures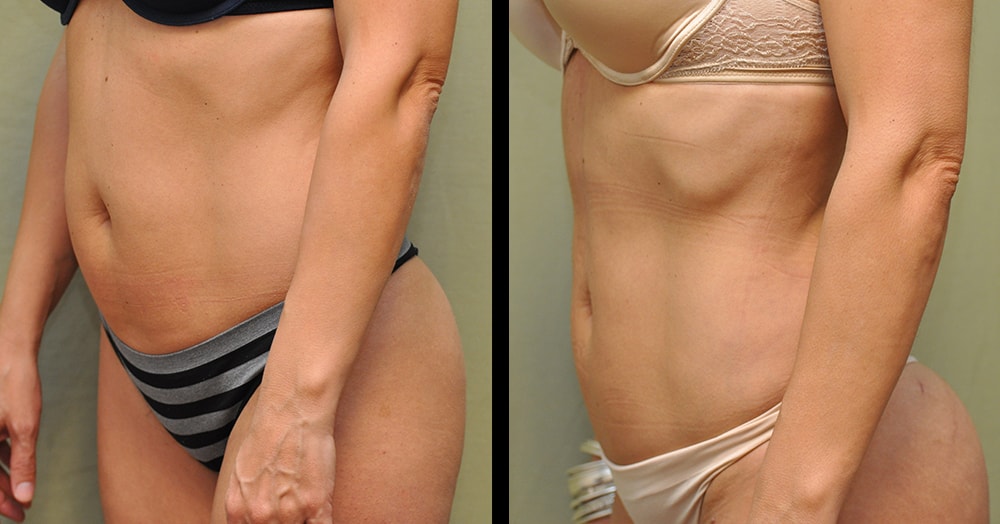 View More
Schedule A Liposuction Consultation Today