Fat Transfer and Buttocks Augmentation Procedures
As people grow older, the quality and firmness of skin decreases, even in those who exercise regularly and eat a healthy diet. For many SPRSI clients who desire a rejuvenated, more youthful appearance, fat grafting can provide a safe, long lasting and effective solution.
How Fat Injections Works and When to Consider It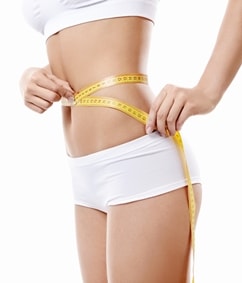 Fat grafting transfers fat cells from one area in the body to another. It is often used in place of temporary dermal fillers to provide safer and longer lasting results. The transferred fat can come from and go nearly anywhere — for example, fat removed from the thighs or the buttocks can be injected into the face, the breasts or another area requiring rejuvenation. Donor fat can fill facial lines, crow's feet, acne scars, forehead wrinkles, skin depressions and more. You can also use donor fat to fill in the areas around a breast augmentation, smoothing the area and making it appear more natural. It is also suitable for buttocks lift and an adjunct to augmentation.
The procedure is less invasive than many traditional surgical procedures and produces extremely natural-looking results. Although fat transfer is more costly than fillers, the results last longer, often appear more natural and present less risk to the client. Keep in mind, however, that not every SPRSI client is a suitable candidate for fat transfer. To qualify, you must have areas on your body that are deficient in volume; you must also have areas with available donor fat. If you smoke or have a circulation problem, fat transfer may not be an option.
Schedule A Buttocks Augmentation Consultation Today
Fat Transfer Process Explained

Buttocks Augmentation and Breast Reconstruction
Plastic surgery candidates who desire rounded, fuller buttocks — or buttocks with a shapelier silhouette — should consider the "Brazilian" butt lift. When used in conjunction with liposuction, fat transfer can reduce the size of the areas surrounding the buttocks while also enhancing the appearance of the buttocks themselves.
Fat transfer also effectively reshapes breasts following lumpectomy and mastectomy. Although multiple procedures are usually required to achieve ample size in the case of total breast reconstruction, irregularities resulting from partial procedures that are filled in with body fat can produce an ideal silhouette.
About Nathan Brought, DO and SPRSI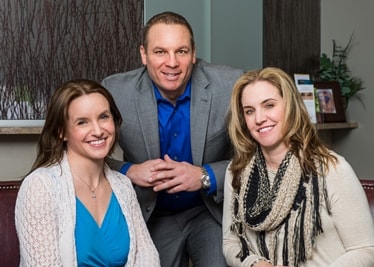 As a leading plastic surgeon in the Nashville, TN region, Dr. Nathan Brought founded SPRSI to provide residents with a high quality, holistic approach to plastic surgery. In addition to fat transfer procedures, Dr. Brought also performs breast implant and reduction surgery, abdominoplasty and tummy tuck, liposuction, a variety of skincare peels and therapies, and more. He is well-regarded in the community as a conscientious and customer service-oriented provider.
Dr. Brought is a member of the American College of Osteopathic Surgeons, the American Osteopathic Association, the Tennessee Society of Plastic and Reconstructive Surgeons, and the Tennessee Osteopathic Medical Association. He graduated from Dickinson College and the Lake Eric College of Osteopathic Medicine before completing residencies with the Pinnacle Health System and Ohio University Doctors Hospital.
Call SPRSI for a consultation at (615) 791-9090.
Information on Other Body Procedures
*Updated October 16, 2017
View Our Before/After Gallery
Schedule A Buttocks Augmentation Consultation Today