Abdominoplasty / Tummy Tuck Procedures
Loose, sagging skin and stubborn fat deposits on the belly are common complaints for many people. Unfortunately, as we grow older, keeping the abdominal area tight becomes increasingly difficult. Pregnancy, childbirth, heredity, and frequent changes in weight can all be contributing factors. Adults who have tried everything from dieting to exercise but can't seem to rid themselves of a sagging stomach often turn to abdominoplasty, with reliably-excellent results. If you desire a firmer, flatter abdomen and have tried diet and exercise to no avail, schedule a consultation with board certified plastic surgeon Dr. Nathan Brought to discuss your options.
Abdominoplasty, more commonly known as the tummy tuck, removes excess tissues, including fat and skin, while tightening sagging abdominal muscles. Following the procedure and healing period, the abdomen will be noticeably flatter and firmer.
Although abdominoplasty can provide superior results, not everyone is a suitable candidate for the procedure. Those who already live a healthy lifestyle, in general, gain the best results from abdominoplasty. Smokers are strongly advised to stop, as smoking increases the risk of complications and delayed healing. If you plan to become pregnant, waiting until after childbirth is advisable. Finally, those who have realistic expectations of the procedure's likely results stand the best chance of feeling satisfied afterward.
When performed by a trained plastic surgeon, an abdominoplasty procedure can provided quite significant results. Nevertheless, there are risks associated with any surgery procedure and specific complications can occur.
What to Know About Abdominoplasty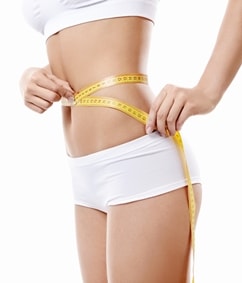 Complications after the surgery such as infection and blood clots are possible, but are rare. Post-operative infections can be treated with antibiotics and drainage, but may require additional procedures or hospital stay. You can minimize the risk of blood clots after the procedure by increasing activity as soon after your surgery as possible. Noticeable scars due to poor healing post-surgery may require a second operation.
To reduce the risk of complications from an abdominoplasty surgery, it is recommended that you follow your surgeon's instructions closely, both before and after your surgery.
About the Procedure
A full abdominoplasty procedure typically takes three to five hours, but can vary depending on the extent of work required. Partial abdominoplasty, or a mini tummy-tuck procedure, typically takes less time.
Most often, Dr. Brought will start by making a long incision from hipbone to hipbone, just above the pubic area and under the panty line to hide the incision.
The navel is then freed from surrounding tissue. During a mini tummy-tuck procedure, Dr. Brought will make an incision that is significantly shorter than in a traditional tummy tuck procedure and the navel may not need to be moved. Instead, it may be pulled into a somewhat unnatural shape as the skin is tightened and stitched as needed.
Dr. Brought will separate the skin from the abdominal wall from the incision up to the ribs and the large flap of skin will be lifted to reveal the muscles in your abdomen. Often these muscles are separated due to weight fluctuations or pregnancy, which results in a weakening of the abdominal wall called diastasis. Dr. Brought will tighten these muscles by stitching them together, resulting in a firmer abdominal wall and more narrow waistline.
Next, Dr. Brought will pull down the skin flap, remove excess skin and cut a new hole for your navel. After the incisions are stitched and dressings have been applied, Dr. Brought may place a drain in the abdomen to prevent excess fluid from collecting, if necessary. If you have a mini tummy tuck, Dr. Brought will make a smaller incision and separate the skin up to the belly button only.
Dr. Brought prefers to use mostly absorbable sutures which eliminate the need to take a lot of sutures out postoperatively. These stitches dissolve over time as you heal and as your incisions gain strength. Prior to waking up, Dr. Brought will apply an abdominal binder which you will wear for the first several weeks after surgery. The binder helps provide support and comfort in addition to minimizing the risk of fluid collections at the surgical site.
Schedule An Abdominoplasty Consultation Today
Recovering From Surgery
It may take you several weeks or months to get back to normal after an abdominoplasty procedure. If you are in optimal physical condition prior to the surgery, your recovery will likely be much faster. Often people return to work after two weeks, while others make need to take four weeks or longer to rest and heal. Resuming activity and exercise after the procedure will aid in the healing process and help you feel better.
Beginning an exercise program after surgery will help to reduce swelling, tone your abdominal muscles, and help to lower the chances of blood clots. Even if you've never exercised before, Dr. Brought recommends beginning a program after the procedure. You should avoid vigorous exercise during the first several weeks post-surgery, however, until it is comfortable.
You may also observe changes in your incision after the surgery. Your scars may darken during the first few months as they are healing, but this is normal. It can take 18 months to two years for your scars to mature, and can continue to fade with time. Although the scars will not disappear completely, they will be discreet and easily hid under bathing suits and other clothing.
Tummy Tuck Cost
The cost of your tummy tuck procedure depends on the extent of your intervention, whether or not you are having other procedures at the same time and other factors. The national average cost for abdominoplasty is $7,800, with a range of $4,000 to $15,000. Your consultation with Dr. Brought will reveal your final cost, but you can estimate your procedure at or near the national average.
Schedule a Consultation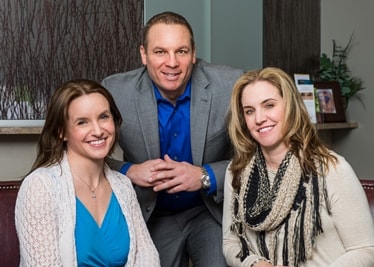 Dr. Nathan Brought and SPRSI serve patients in the Franklin, Nashville, Knoxville, Memphis and Chattanooga, TN region with board-certified plastic and reconstructive surgery, along with advanced skin care. For more information about abdominoplasty, schedule a consultation at our Franklin, TN office.
Information on Other Body Procedures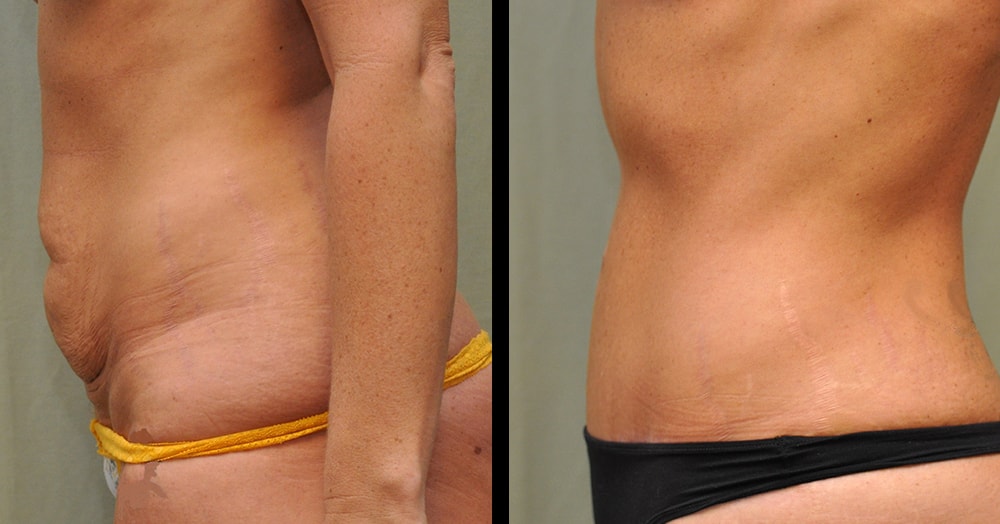 View More
Schedule An Abdominoplasty Consultation Today