Thigh Lift Procedure
One of the most common complaints cited by women is excess fat and skin on the thighs between the knees and buttocks. Although dietary and physical fitness efforts can help anyone make important changes in overall health and physique, thigh fat often remains stubborn.
It is also common for the appearance of the thighs to suffer and result in sagging from the effects of aging, sun exposure, massive weight loss, genetics, and decreased muscle tone. As one of the first areas to gain weight, yet one of the last that lose it, the area is difficult to shape. If you have made a concerted effort to achieve your desired shape safely, or if you have lost a significant amount of weight and need help reshaping your upper legs, a thigh lift may be a viable solution.
Schedule A Thigh Lift Consultation Today
About Thigh Lift
The thigh lift removes excess skin and subcutaneous tissue from the legs and reshapes them into a firmer, slimmer silhouette. Dr. Brought sometimes combines thigh lift with liposuction, which removes excess fat.
Regardless of the procedures used, the goal of a thigh lift is to create a shapelier, more attractive upper leg by removing excess tissue, while tightening and smoothing the remaining skin. With tighter and firmer legs, patients are free to wear more revealing clothes and participate in more aggressive physical activities confidence.
About Thigh Lift Surgery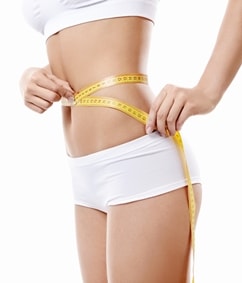 During the thigh lift procedure, Dr. Brought will make an incision in the inner thighs that runs from the groin to just above the knee. He will remove the excess skin and tissue and, as is often requested, remove fat through liposuction. Getting liposuction alongside a thigh lift can create more dramatic results.
Regardless of whether or not you request liposuction, your thighs will be smoother and firmer following thigh lift. You will probably notice some results almost immediately, although the full effects won't be apparent until several months following surgery.
Are You a Candidate for Thigh Lift Surgery?
Thigh lift surgery is invasive, and recovering from the procedure can take several months. Not every interested patient is a suitable candidate for thigh lift surgery as a result.
If your weight fluctuates, for example, thigh lift surgery is not recommended. Unrealistic expectations, smoking, certain medical conditions and poor lifestyle habits also reduce your suitability for thigh lift surgery.
In general, individuals in good health who eat nutritious foods and exercise regularly are the best candidates for thigh lift surgery. In addition, the closer you are to your goal weight, the happier you are likely to be with the results of your thigh lift.
Recovering From Thigh Lift
Thigh lift is a major procedure that requires exceptional care due to the amount of skin and tissue in the thighs and because the process must be repeated for each leg and balanced. As a result, thigh lift surgery can take as long as three to four hours.
You can expect to wake up from surgery wearing compression garments, such as ACE bandages, on your legs. These will extend from your feet to your groin and they help to minimize swelling and prevent certain complications, such as fluid or blood collections at the surgery site. You should anticipate wearing these garments for several weeks after surgery, as it helps to speed up the recovery process.
As you might expect, Dr. Brought will limit your activities in the days and weeks following surgery. In the early stages of post-operative healing, you will be instructed to take small steps. Over time, you will be allowed to increase your activity level.
You should also expect to take a significant amount of time off from work. Typically patients are able to return to work after two to four weeks, depending on how you are healing. Non-rigorous activity at this point in the healing process can also encourage a faster healing time.
Full results may take several months and Dr. Brought will instruct you on caring for your scars, which will mature and fade over time.
Dr. Nathan Brought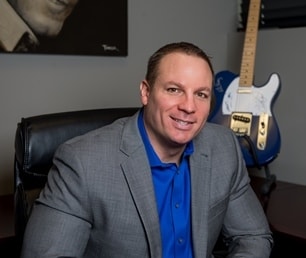 Thigh lift surgeon Dr. Nathan Brought serves patients in the Franklin, Nashville, Memphis, Knoxville and Chattanooga, TN region. He is double board-certified in general and plastic surgery, and he performs plastic and reconstructive surgery in addition to providing advanced skin care.
For more information about the thigh lift or to schedule an appointment with Dr. Brought, contact SPRSI.
Information on Other Body Procedures
View Our Before/After Gallery
Schedule A Thigh Lift Consultation Today