Gynecomastia - Male Breast Reduction Surgery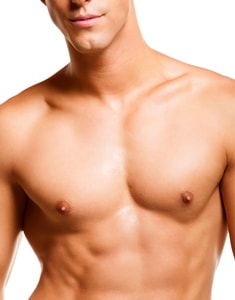 Gynecomastia, or male breast reduction, surgery is a procedure to reduce the size of enlarged male breasts. Gynecomastia is actually quite common, and affects about 40% of the male population. It may affect both or only one of the breasts. The good news is that men who suffer from gynecomastia and choose to resolve the problem with male breast reduction surgery often find the procedure restores their self-confidence and appearance.
What Causes Gynecomastia?
Unfortunately, the majority of gynecomastia cases have no known cause. Some cases may be related to the use of certain drugs or caused by a medical condition, while others may be caused by excess fat, excess glandular breast tissue, or a combination of both.
Schedule A Gynecomastia Consultation Today
Candidates for Gynecomastia Surgery
A good candidate is healthy, has realistic expectations for the outcome of the surgery, and is emotionally stable. Additionally, men who have elastic, firm skin are good candidates for the procedure, as the skin will reshape well after surgery.
Gynecomastia surgery is not a long-term weight-loss solution, and obese men who have not attempted to achieve a healthy weight through diet and exercise are poor candidates. Individuals who consume large amounts of alcohol or marijuana are also poor candidates for the surgery, as these drugs, along with anabolic steroids, often cause gynecomastia.

About the Surgery
The type of breast reduction procedure performed depends on the extent of the gynecomastia disorder and your treatment expectations or desired outcome from the surgery. Dr. Brought also performs gynecomastia correction at his office in Franklin, Tn, right outside of Nashville.
In many gynecomastia cases, Dr. Brought uses liposuction or ultrasonic liposuction to remove excess fat and tissue. Other times, Dr. Brought may make a small incision under the periareolar area of the breast to manually remove the excess tissue. To prevent against concavity and assure a natural shape without a depression deformity, Dr. Brought will leave some of the glandular tissue behind the nipple areolar complex.
In the most extreme gynecomastia cases, Dr. Brought will make a large incision on the underside of the breast at the inframammary crease to remove skin, fat and breast tissue. This is sometimes necessary when a patient has lost a significant amount of weight and has sagging skin at the breasts. After removing the excess tissue, Dr. Brought may remove the nipples and graft them to a more natural-looking location.
Depending on the case, Dr. Brought may use a combination of liposuction and direct excision to achieve the desired results. We may send specimens to pathology for investigative purposes to rule out any form of atypia or cancer. Depending on the severity of your case and the type of surgery you need, you can expect your surgery to last about one to three hours.
FAQ's About Gynecomastia
Gynecomastia is a fairly common condition that men seek surgical treatment for. Here are answers to some of the frequently asked questions about the surgery:
1. Does Health Insurance Cover Gynecomastia?
Insurance coverage for male breast surgery is rare, but it is possible in some cases. It is a good idea to review your policy or talk with your health insurance agent to find out what coverage is available to you. You may also wish to contact your insurer with your doctor's diagnosis and specific recommendations to ask for approval of the procedure.
2. What Is the Average Gynecomastia Surgery Recovery Time?
There are several variables that affect an individual's recovery time from male breast surgery. Typically, the first few days require severely limited movement, especially from the waist up. It's also important to avoid the use of the arms that causes significant movement of the shoulder joints, especially arm abduction above 90 degrees.
Regular activities can be resumed gradually thereafter, with exercise being added in slowly. About 6-10 weeks after the surgery, you should be back to your full range of physical activities, depending on which procedure was performed.
3. What Kind of Results Can I Expect From Gynecomastia?
Depending on your condition, you may achieve the results you are looking for in one procedure, but it is possible to require a combination of surgery and other types of procedures, or multiple surgeries. Your plastic surgeon should discuss the scope of your breast reduction treatment with you.
Once you achieve your desired results, they will be permanent, in the absence of any significant weight gain or substance use that could trigger gynecomastia again.
4. How Can I Prepare for Gynecomastia Surgery?
Preparing for gynecomastia surgery is similar to other plastic surgery preparations. You will have to stop smoking and taking certain medications, even over-the-counter pain relievers and cold medicines.
Dr. Brought may require some medical evaluations just prior to surgery, and you will be required to fast for several hours leading up to the surgery. The surgical team will give you specific instructions to follow.
5. What Are Some Gynecomastia Surgery Risks?
Like with any surgery performed under general anesthesia, male breast surgery carries certain risks of bleeding, blood clots and reactions to anesthesia. Additional risks of gynecomastia include:
Fluid accumulation
Prolonged pain
Infection or poor wound healing
Damage to underlying nerves or blood vessels
Cardiac or pulmonary complications
There is also a chance that your surgery could result in unpleasant scarring, breast contour irregularities or asymmetry. Dr. Brought will discuss all of the risks with you in detail and answer all of your questions.
6. What Is the Best Way to Mitigate the Risks of Gynecomastia Surgery?
The preparation and experience of your plastic surgeon is your best defense against unwanted outcomes from your male breast surgery. By choosing Dr. Brought, who is board certified and has performed many similar surgeries, you will be reducing the chances of errors or avoidable complications. An expert plastic surgeon like Dr. Brought will also present you with options and will not clear you for this surgery if the risks for you are too great.
To discuss the answers to these and other questions you may still have about gynecomastia and its surgical treatment, contact our office to schedule a consultation with Dr. Brought.
Schedule A Gynecomastia Consultation Today
Gynecomastia Surgery Recovery
After surgery, you will wake up with some sort of compression garment. You can expect to wear compression against the surgical wounds and breasts for several weeks around the clock. If you needed larger incisions, you may also have drains.
Expect to restrict activity for the first several days, although you will be able to increase it gradually over the next few weeks. There may also be changes in feeling around your nipples. Although you may notice an immediate reduction in size, the final results will take about three to six months after surgery.
Dr. Nathan Brought and SPRSI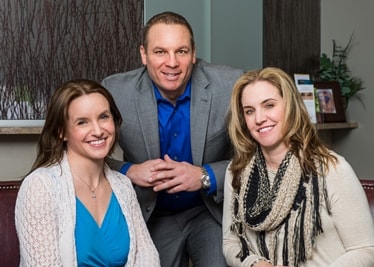 Dr. Nathan Brought is a board-certified plastic surgeon at Southern Plastic & Reconstructive Surgical Institute. As an osteopath, Dr. Brought treats patients with overall health and well-being in mind. He is a respected member of the Tennessee medical community, and serves patients in the Franklin, Nashville, Memphis, Knoxville and Chattanooga region.
Dr. Brought has extensive experience in the plastic and reconstructive surgery field, and he is double board-certified in general surgery and plastic surgery. In addition to male breast reduction surgery and gynecomastia correction surgery, Dr. Brought performs breast reconstruction and augmentation, facial surgery, cosmetic surgery, burn surgery and advanced skin care. He is a member of the American College of Osteopathic Surgeons, the American Osteopathic Association, the Tennessee Society of Plastic and Reconstructive Surgeons and the Tennessee Osteopathic Medical Association.
Information on Other Breast Procedures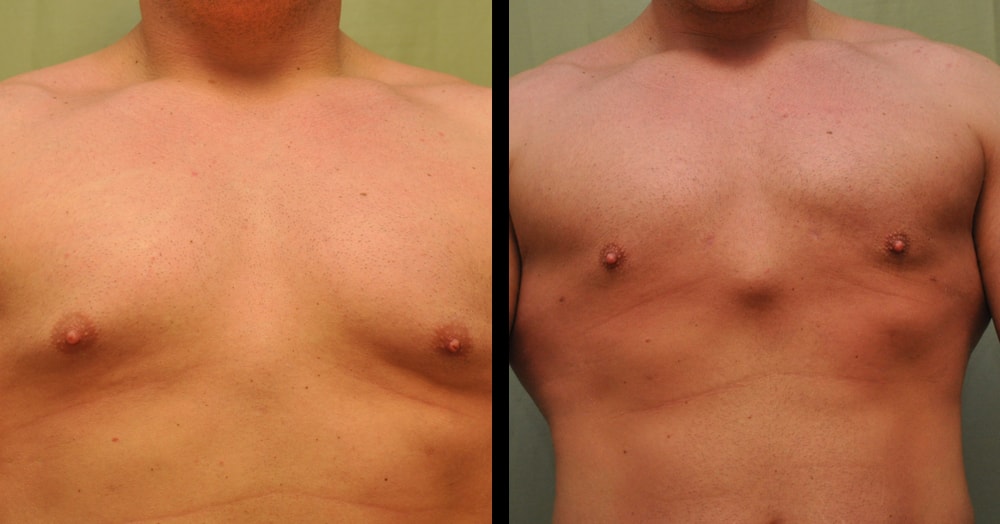 View Our Before/After Gallery
Schedule A Gynecomastia Consultation Today