Eyelid Surgery / Blepharoplasty
The eye area is one of the first places on your body to show signs of aging. Although certain habits may help to improve the appearance of your eyes — such as drinking plenty of water, eating nutritious foods and avoiding excessive alcohol consumption — surgery can correct undesired drooping eye lids or puffy bags below your eyes. These undesired side effects of gravity and aging can make you look more tired than you feel and make you look older than you are. Impaired vision can also occur. In this case, you may be a candidate for blepharoplasty, also known as eyelid surgery. Eyelid surgery removes or repositions the excess fat, skin and tissue that surround the eyes.
Are You a Good Candidate for an Eye Lift?
The best candidates are physically and psychologically healthy individuals who expect a reasonable outcome from the procedure. Most eyelid surgery patients are over the age of 35, but in cases where baggy eyelids run in your family, earlier surgery may be beneficial.
What to Know About Blepharoplasty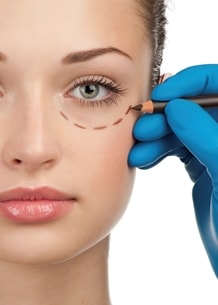 Blepharoplasty surgery may take from one hour up to three hours, but how long yours lasts depends on the extent of your treatment. You may have one or four eyelids treated, for example. During surgery, Dr. Brought will make incisions along the natural lines of your eyelids, in the creases of the upper lids and just below the lashes of the lower lids. Sometimes, Dr. Brought will extend the incisions into the laugh lines, or crow's feet, which extend outward from the corners of the eyes. Sometimes this is necessary to incorporate all of the excess tissue during surgery. During the procedure, Dr. Brought will separate the skin from the underlying tissue and muscle. He will remove any excess fat, and trim the sagging tissue that will remain. He will close the incisions using fine sutures that are usually removed in the office.
Schedule A Consultation Today
Eyelid Surgery Recovery
When the procedure is over, Dr. Brought will apply ointment to your eye area for lubrication. He may also apply ice or cold gauze with a bandage. You may feel soreness in your eyelids or notice tightness after the procedure, as the anesthesia wears off. Medication can help control this. In order to reduce swelling and bruising, Dr. Brought will instruct you to keep your head elevated as much as possible following surgery and apply cold compresses regularly. Swelling and bruising typically peak during the week after surgery, and can persist for as long as one month, but varies from person to person. Your eyes may also feel gummy for the first several days, up to a week or so. Excessive tearing, light sensitivity, blurriness and double vision are also common — but temporary — side effects of surgery.
After Dr. Brought removes your sutures, the results of your surgery will become much more noticeable. Watching TV is usually possible after two or three days, but you will not to be able to wear contact lenses for two weeks after surgery and they may feel uncomfortable for several weeks.
Getting Back to Normal after Surgery
You should prepare to spend several days recovering following eyelid surgery, including taking several days off from work. In general, most patients feel ready to return to normal work activities after a week or ten days. After this point, you should be able to wear makeup to cover any remaining bruising.
You may notice that bright sunlight and wind may irritate your eyes for several weeks. Sunglasses and sunblock are highly recommended when you go out. You should also plan to avoid any activities that will raise your blood pressure, such as bending, lifting heavy objects and strenuous exercise.
It's important to keep in mind that healing is a gradual process. Many patients find this process takes several months or more. Scars that remain slightly pink six months after surgery will likely fade to a thin, nearly invisible white line eventually.
The results of your surgery should last for many years, resulting in less drooping, puffiness, and excess skin.
Risks
Certain medical conditions make eye lift procedures riskier. For example, thyroid problems — including conditions like hypothyroidism and Graves' disease — and problems with dry eyes, or lack of sufficient tears, also make eyelid surgery riskier. Cardiovascular disease, circulatory disorders, high blood pressure and diabetes can also increase your risks.
In addition, a medical history that includes a detached retina or glaucoma can also be a reason for concern. You should first talk to your ophthalmologist before having blepharoplasty surgery. Other minor complications that can occur following surgery include blurred or possibly double vision, swelling in the corner of your eyes, and slight asymmetry in healing or scarring. Some patients experience trouble closing their eyes when sleeping, but this is most often temporary. One rare complication of eyelid surgery is ectropion, which is a pulling down of the lower lids. If this occurs, it may be necessary to have an additional corrective procedure.
Dr. Brought can answer any questions you have about these problems and address any other concerns you may have.
Dr. Nathan Brought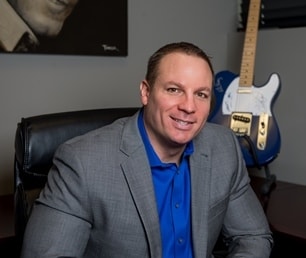 Eye lift surgeon Dr. Nathan Brought is a double-board-certified general and plastic surgeon who serves patients in the Franklin, Nashville, Memphis, Knoxville and Chattanooga, TN region. In addition to eyelid surgery, Dr. Brought performs facelifts and provides advanced skin care services such as Botox.
To find out if you are a candidate for eyelid surgery, or to schedule a consultation with Dr. Brought, contact SPRSI.
Information on Other Facial Procedures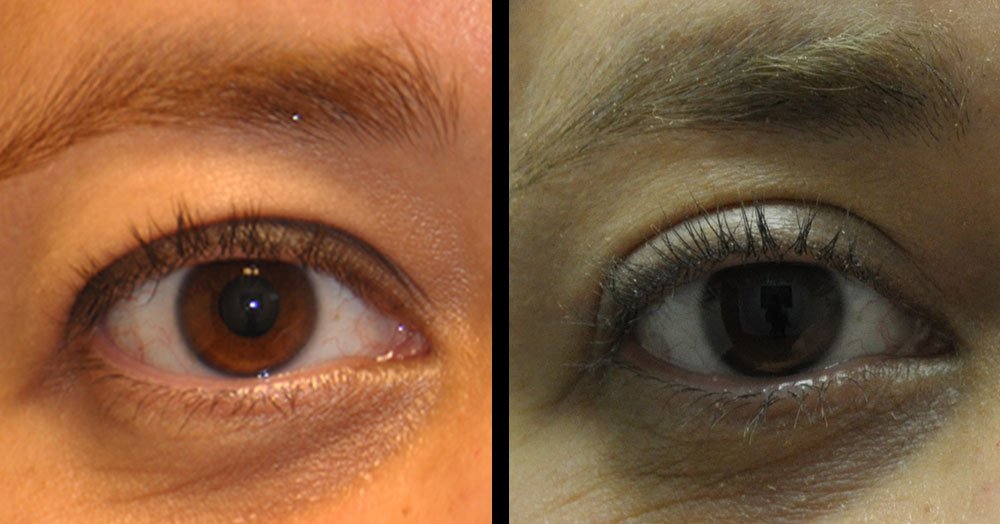 View More
Schedule An Eye Lift Consultation Today