JUVÉDERM®. The One-Year, One-Treatment Wrinkle Solution
Why show the effects of aging with stubborn wrinkles that take up residence around your nose and mouth? Visit Dr. Nathan Brought and the professionals at the Southern Plastic & Reconstructive Surgical Institute and watch as JUVÉDERM® smoothes your years away. For more information on having a JUVÉDERM® filler treatment in the Nasvhille area, schedule a consultation today.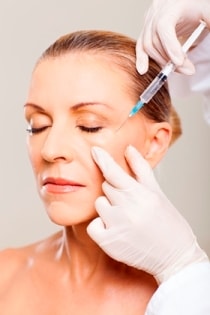 Try the JUVÉDERM® Treatment Visualizer App today to visualize how you may look with a JUVÉDERM treatment!
JUVÉDERM® Ultra XC and JUVÉDERM® Ultra XC
Smile lines and vertical lip lines - the subtle yet telltale signs of aging - can cause frustration and embarrassment. As we age, our skin loses the hydrating substance hyaluronic acid. Although topical creams can provide a temporary respite from this loss, over time these regimens lose effectiveness. When this occurs, Dr. Brought suggests intensifying your skincare regimen to include JUVÉDERM®.
JUVÉDERM®, a gel-based smoother, fights these wrinkles effectively by creating volume near unwanted lines and folds. Although the treatment isn't permanent, the effects of FDA-approved JUVÉDERM® can last as long as two years with only one visit. You'll also avoid wasting money on creams that promise a lot but deliver a fraction of the results over a longer period of time.
JUVÉDERM® VOLUMA™
VOLUMA™ is the latest advancement in skin care from JUVÉDERM®, and SPRSI is delighted to offer this groundbreaking injectable gel filler. In just a few moments you can achieve a subtle lift and natural volume in the cheek area, while smoothing out signs of aging near the mouth and nose. Results can last as long as two years, and side effects are mild for most clients.
There are many FDA-approved hyaluronic acid fillers, but JUVÉDERM® VOLUMA™ is the first, and currently the only one, approved to treat the mid-face. Hyaluronic Acid is a chemical that occurs naturally in youthful skin. As we grow older, our bodies lose HA — resulting in loss of volume and structure. With JUVÉDERM® VOLUMA™, you can achieve a more youthful appearance in one easy visit.
Schedule A JUVÉDERM® Consultation Today
Safety
Unlike other types of plastic surgery, clients who receive JUVÉDERM® experience little discomfort or downtime. Side effects are short-lived and typically last less than a week, and most clients tolerate JUVÉDERM® easily. Common side effects include redness, tenderness or bruising, itching and swelling. Because JUVÉDERM® is administered via injection, the risk of infection also exists, but is a very rare occurrence.
Before administering JUVÉDERM®, Dr. Brought will examine your medical history. Although JUVÉDERM® is often biocompatible, clients with certain conditions should avoid treatment. These conditions may include severe allergies, especially to lidocaine.
A Beautiful Future
Unlike other facial fillers available today, the smooth consistency of JUVEDÉRM® provides a natural look and feel. Its formula, which contains lidocaine, was created to help patients avoid the discomfort so common to receiving injectibles. It's also proven safe and effective for all persons of color, with no increased risk of scarring or hyperpigmentation.
How Much Does JUVÉDERM® Cost?
JUVÉDERM® is a type of dermal filler. Like other injectables, how much your procedure costs depends on the amount of filler you need. Nationwide, prices for JUVÉDERM® range between $100 and $3,000 per visit, with an average of $675. You can anticipate your JUVÉDERM® filler to cost at or near the national average.
FAQ's About Juvederm
Here is some information about Juvederm to help you understand if it could resolve your wrinkles:
Can you use Juvederm under eyes?
Yes, Juvederm can be used to eliminate lines and the appearance of puffiness under the eyes. The smooth soft texture of Juvederm or a similar type of filler actually makes it a good choice for the thin delicate skin around the eyes when injected properly. In some cases, fillers can be used in place of surgery to restore a youthful look in the eye area.
What is the difference between Botox and Juvederm?
Botox relaxes the muscles that cause wrinkles around your eyes. Juvederm is a substance that is used to plump up the skin and stretch out the wrinkles. The two can be used in combination to treat various parts of your face to achieve a natural more youthful appearance.
How long does an average Juvederm treatment take?
You will start with a consultation before your treatment. When you undergo your treatment, the injections take just a few minutes. You may need to schedule a follow-up visit for minor touch-ups that will likely take less time than your main treatment.
How much Juvederm do I need for lip augmentation?
Like other dermal fillers, the best rule with Juvederm is to start with less than you think you need. Typically, no more than one syringe of Juvederm can reduce lip area wrinkles and add the fullness you desire. There is no way to remove excess but to wait for the results to wear off which can take up to two years.
Are Juvederm injections painful?
There can be some discomfort when Juvederm is first injected, and that pain might linger for several minutes. Depending on the area being treated and your level of comfort, Dr. Brought can numb the treatment area before injecting Juvederm. The material in Juvederm is combined with an ingredient that helps reduce pain to make your Juvederm treatments more comfortable.
Does my skin tone matter for Juvederm to be affective?
Skin tone does not affect the usefulness of Juvederm. It has been studied on all skin tones and is equally effective on each. Since it is injected beneath the skin, the material is not visible on the surface. It has the same plumping effect on all colors of skin. You may want to see before and after photographs with skin color similar to your own.
Is my skin too thin for Juvederm?
The thickness of your skin does matter when it comes to dermal fillers because they are injected under the skin and used to change the contour of small areas. A firm material injected under thin skin in too large an amount might have a lumpy appearance. Juvederm is a smooth soft material, though, that is ideal for use on thin skin, even the delicate skin under and around your eyes.
Can I go right back to work after my Juvederm treatment?
Unlike other facial treatment procedures, Juvederm leaves little evidence on your face. With the right preparation, a healthy person can walk out of the treatment and right back to the office or out to lunch. There is slight risk of swelling or bruising at the site of the injections, but a cold compress and some make up can hide these extremely well.
If you are considering Juvederm injections, schedule a consultation with Dr. Brought today. He will answer all of your questions and explain how Juvederm could help you achieve your goals.
Dr. Nathan Brought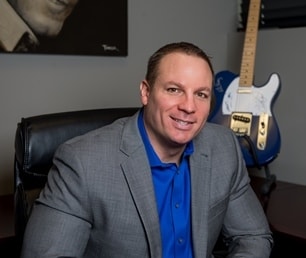 Dr. Brought utilizes JUVÉDERM® Ultra XC and JUVÉDERM® Ultra Plus XC at SPRSI's convenient Franklin, TN location. The Ultra XC formula is proven effective for mild to moderate wrinkles and folds, while Ultra Plus XC is suitable for deeper wrinkles. As the number one filler on the market in the United States, Dr. Brought is confident that there is a JUVÉDERM® solution at SPRSI for you.
Information on Other Facial Procedures
View Our Before/After Gallery
Schedule A Facial Consultation Today