Cosmetic Surgery for Wrinkled Skin
As we age, our skin loses elasticity - and its youthful appearance. Healthy lifestyle habits and regular application of preventative topicals help, but uncontrollable factors such as heredity, harsh weather and time eventually take their toll. The good news is that you can rejuvenate your appearance with plastic surgery for wrinkled skin.
At Southern Plastic and Reconstructive Surgical Institute, Dr. Nathan Brought helps patients look and feel their youngest. In addition to plastic surgery treatments for aged skin, Dr. Brought also performs non-surgical treatments that penetrate the surface to increase cell turnover and boost elasticity. Whether your concerns include fine lines and wrinkles or you'd like to eliminate sagging, loose skin, Dr. Brought can help.
Schedule A Skin Consultation Today
What to Expect as Skin Ages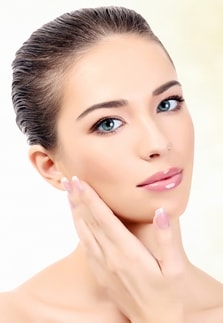 Fine lines and wrinkles are two of the biggest signs of aging. Consuming a diet comprised of healthy nutrients, avoiding smoking, limiting alcohol consumption and regularly applying sunscreen prevent premature aging, but they can't stop the clock completely. They're also not the only skin changes to watch for.
Skin sagging means you're losing elasticity. You might also notice roughness or lesions that weren't there before. Your skin may also appear transparent. This occurs because the epidermis, the surface layer, thins over time. You may also discover that you bruise more easily. Dryness and itchiness can occur as oil glands stop releasing moisture.
More changes are taking place below the epidermis, where topicals cannot reach. For example, you may lose fat around your eyes, cheeks and chin. This can lead to a sunken appearance. Sun damage - which wasn't obvious after you healed following your first sunburn - leads to brown spots. The good news is you can stay younger-looking longer with cosmetic surgery for aged skin.
Stay Younger-Looking Longer
Dr. Brought performs an array of surgical and non-surgical treatments that reverse the effects of aging. Injectables such as BOTOX and Juvederm can temporarily eliminate wrinkles and fine lines, while also filling hollowed areas of the face. These in-office procedures are safe for most patients, provide nearly instant results, require little to no downtime and are approved by the FDA. In addition to injectable treatments, Dr. Brought also offers chemical peels and topical therapies that effectively treat minor signs of aging.
In many cases, stronger intervention is required to achieve the desired result. Eyelid surgery, which reduces persistent sagging skin and puffiness, creates a more youthful and rested appearance. Facelift surgery - now less invasive than in years past - corrects appearance problems associated with weight change, smoking, sun damage and time. Forehead surgery smooths unwanted lines and repositions the eyebrows.
In addition to facial surgeries that turn back the clock on aging skin, ask Dr. Brought how he can correct the signs of aging in décolletage and other problem areas. In some cases, simply changing your skin care routine to include professional anti-aging products may be all that's required.
About Nathan Brought, DO and SPRSI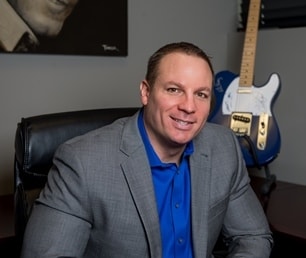 Dr. Brought is a board-certified, holistic plastic and reconstructive surgeon serving patients in the Nashville, TN region.
He is a member of the American College of Osteopathic Surgeons, the American Osteopathic Association, the Tennessee Osteopathic Medical Association and the Tennessee Society of Plastic and Reconstructive Surgeons.
Dr. Brought graduated from Dickinson College and the Lake Erie College of Osteopathic Medicine.
Call SPRSI for a consultation at (615) 791-9090.
View Our Before/After Gallery
Schedule A Skin Consultation Today