Treating Skin Lesions and Skin Cancer
Although many of our clients desire a more youthful appearance, looking healthy is about more than smooth skin and a trim physique. Skin lesions, including skin cancers such as melanoma, basal cell carcinoma and squamous cell carcinoma, can cause extremely serious illnesses if left untreated.
At Southern Plastic & Reconstructive Surgical Institute, Dr. Nathan Brought can diagnose and treat the skin lesions that cause illness as well as discomfort with appearance.
Schedule A Skin Lesion Consultation Today
What to Know About Skin Cancer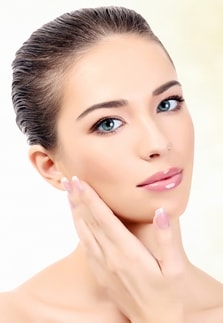 There are several varieties of skin cancer. The most common varieties are basal and squamous cell carcinomas. They form in keratinocytes, which are the cells that occur most frequently in skin. These carcinomas are most likely to occur in the areas that have the most exposure to the sun, such as the arms, chest, head and neck. As a result, these are the most treated types of skin cancer in medicine. If you observe a mole or unusual mark that appears to change in size or shape, schedule an appointment for evaluation and removal. Without prompt treatment, the lesion may continue to spread.
Melanoma is less common. It varies in color, but is usually brown or black - sometimes a melanoma may be white, pink or tan. Unlike basal and squamous cell carcinomas, melanoma can cause extremely serious side effects. Melanoma often begins as a normal-looking mole and sometimes removal is required to identify whether or not the tissue is cancerous.
Ultraviolet light exposure - including tanning beds - is a risk factor for melanoma, as well as having many moles. Fair-skinned individuals with freckles and light hair, and family history, are also risk factors. Older men with suppressed immune systems are more likely to develop melanoma than their younger, healthier female counterparts.
Although carcinomas and melanoma are the most common forms of skin cancer, there are other types as well. Kaposi sarcoma, skin lymphoma and tumors that grow in the hair follicle or glands may also require removal.
Removal and Prevention
Although you cannot do anything to change family history or your own past actions, you can take steps to prevent future problems and improve your appearance. Dr. Brought and the staff at SPRSI can safely and thoroughly remove or reduce the skin lesions that cause discomfort, so you can protect your health and feel more confident in your appearance.
In addition, SPRSI also carries a full line of professional skin care products that penetrate deeply below the surface of the skin. With daily sunscreen applications and a consistent regimen, you can enjoy smoother, softer skin with fewer wrinkles, acne, hyperpigmentation, sun damage and other evidence of premature aging.
For more information about skin cancer, treatment and prevention, schedule a consultation with Dr. Brought and SPRSI.
Nathan Brought, DO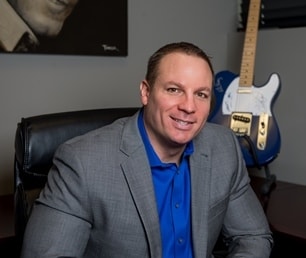 Dr. Nathan Brought is a member of the American College of Osteopathic Surgeons, the American Osteopath Association, the Tennessee Society of Plastic and Reconstructive Surgeons and the Tennessee Osteopathic Medical Association. A graduate of Dickinson College and the Lake Eric College of Osteopathic Medicine, Dr. Brought completed his residency with the Pinnacle Health System in Harrisburg, PA.
Information on Other Skin Procedures
View Our Before/After Gallery
Schedule A Skin Consultation Today