Blepharoplasty (Eyelid Surgery) for Men
When your eyes show signs of aging, it's difficult to feel satisfied with your appearance. Even the strongest topical creams and injectables cannot significantly help drooping eyelids, puffy bags and other unwanted effects of aging. Blepharoplasty, also known as eyelid surgery, is an effective and permanent remedy that restores youthful appearance and helps patients regain confidence. Dr. Nathan Brought of SPRSI performs male upper eyelid surgery, lower eyelid fat removal surgery and male double eyelid surgery in the Nashville, Tennessee region.
Although many kinds of plastic surgery can be avoided by drinking plenty of water, wearing sunscreen, carefully monitoring diet and engaging in regular exercise, the eyelids are a uniquely sensitive facial area with nonresponsive aging symptoms. In some cases, drooping or puffy eyelids can even impair vision. Blepharoplasty removes the excess tissue and restores firm skin by the eyes, greatly improving appearance. If you are tired of the appearance of your eyes dictating your confidence, call an eyelid plastic surgeon for a blepharoplasty consultation.
How Blepharoplasty Works
Eyelid surgery requires anesthesia and generally lasts from one to three hours. More intervention requires longer surgery. During the procedure, Dr. Brought will make incisions in the creases of your upper lids and/or below your lower lid lashes. You can elect to have two lids or four lids done during your procedure. He will remove excess fat and tissue after separating the skin and trim what remains so the result is smoother and flatter. Dr. Brought uses fine sutures to close the incisions and will remove them at a follow-up, in-office appointment.
After surgery, Dr. Brought will apply ice to reduce swelling and discomfort. You may notice tightness or soreness in the areas you had treated. Medication and ointment reduce discomfort. Plan to keep your head elevated as much as possible after surgery. Continuing to apply cold packs helps with swelling and bruising, which can continue for a week or longer. It's also normal to notice a gummy feeling around your eyes, in addition to excessive tearing, blurriness and other vision problems. These are temporary. When Dr. Brought removes your sutures, the effects of your eyelid surgery will be immediately apparent and will continue to improve as time passes.
You can resume normal activities when Dr. Brought informs you that you can. Watching TV may be difficult during the first few days, and wearing contact lenses will be difficult during the weeks immediately following surgery. You should also plan to avoid strenuous activities such as intense exercise, lifting heavy objects and bending over. Scarring will fade over time and will turn into a nearly invisible white line after a few months.
Schedule A Blepharoplasty Consultation Today
Are You a Candidate for Blepharoplasty?
Patients who don't smoke and who are in reasonably good health are probably candidates for eyelid surgery. You should anticipate taking off a week or more off work to spend time recovering. Plan to wear sunglasses and sunscreen around your eyes when you go outside, and remember that sunlight and wind may cause some discomfort initially.
Schedule a Consultation at SPRSI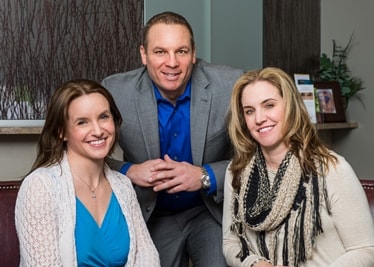 Eyelid surgery restores youthful appearance and confidence in your appearance.
Dr. Brought performs blepharoplasty to male and female patients in the Nashville, Franklin, Memphis, Knoxville and Chattanooga region. To schedule a consultation, or to find out if blepharoplasty is right for you, contact SPRSI at 615.791.9090.
Information on Other Procedures for Men
Schedule A Blepharoplasty Consultation Today