Fat Transfer/Grafting Procedures
Although fat may be undesirable in some areas of the body, in other areas such as the face and buttocks, it can help a patient achieve a more youthful appearance. With fat grafting, Dr. Brought can remove fatty tissue from one area of the body and transfer it someplace else that will benefit from natural-looking volume, such as the face, hands, breasts, or buttocks.
What to Know About Fat Grafting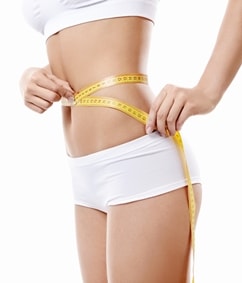 As we age, our body produces less collagen and hyaluronic acid. These chemicals are important substances that increase skin cell turnover and keep skin firm, elastic and wrinkle-free. When the body slows production of these chemicals, signs of aging appear. These may include lines around the eyes, forehead, nose and mouth. You may also notice that your skin appears hollow in certain places, perhaps near your eyes or cheeks. Fat grafts can be used as permanent fillers to correct these signs of aging using tissue from your own body.
For many patients, fat transfer may be preferable to injectable wrinkle fillers. This may be because of allergies, a reluctance to inject synthetic fillers or an unwillingness to repeat a cosmetic procedure multiple times.
In addition, fat transfer uses tissue from your own body — and often from a place where you do not want extra fat, such as your thighs, rear or tummy. This tissue can add desired fullness to your face, including your lips, as well as your hands or buttocks. It can also reduce the appearance of lines, skin depressions and indentations.
Best of all, fat grafting results in minimal downtime, depending on the area, and is less invasive than other facial procedures. Dr. Brought can also use fat grafting to enhance the results of other facial procedures, including facelift. Fat transfer is also sometimes used in breast enlargement and reconstruction, especially to round out the appearance of implants. Questions about getting fat transfers to your buttocks or using a fat graft for larger breasts? Contact SPRSI today.
Schedule A Fat Grafting Consultation Today
How Does A Fat Transfer Work?

What Are the Risks of Fat Grafting?
Fat transfer has been used successfully in the facial region for several years. Nevertheless, there are several risks to consider — especially if you are considering transferring fat into your breasts.
The biggest risk is that not all of the transferred fat may remain in its new location for a long period of time. In addition, the fat that is transferred may not survive, or it may calcify. The body may absorb it, it may become a cyst, or it might cause scarring — especially if the fat is transferred into the breasts.
Are You a Candidate for Fat Grafting?
Not every patient makes a good candidate for fat grafting. You should be in good overall health and have reasonable expectations for the outcome of the surgery. Certain habits, such as smoking, drug use and excessive drinking, may increase your risks and make you a poor candidate.
You should also be willing to follow the post-procedure instructions, which may include restricting activity for a period of time or limiting sun exposure. For the best possible results, you should also be willing to live a healthy lifestyle. That includes using sun protection, practicing sound nutrition habits and getting regular exercise.
Fat Transfer Cost
Fat transfer cost depends on the amount of intervention and whether or not the transfer is accompanying another cosmetic procedure. The national average for fat grating is $4,600, with a range of $2,000 to $7,000. Although the cost of your fat transfer depends on your consultation with Dr. Brought, you can estimate your procedure to cost near the national average.
Dr. Nathan Brought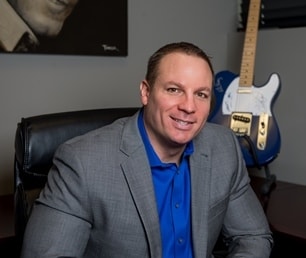 Dr. Nathan Brought serves patients in the Franklin, Nashville, Memphis, Knoxville and Chattanooga, TN region. For more information about fat grafting, or to schedule a consultation with Dr. Brought, contact SPRSI.
Information on Other Body Procedures
*Updated October 16, 2017
View Our Before/After Gallery
Schedule A Fat Grafting Consultation Today