Pectoral Implant Surgery
For many men, a desirable physique includes a well-defined chest. Although adhering to the right combination of diet, strength training and cardiovascular exercise often produces acceptable results, genetics also play an important role. For some, a strong-looking chest simply isn't achievable through natural means. In other cases, such as an accident or illness, a man may require reconstruction to bring back a normal appearance.
If you're unable to achieve your desired appearance because of accident, injury, or through diet and exercise, male pectoral implants may be an effective solution for you. Dr. Nathan Brought of the Southern Plastic and Reconstructive Surgical Institute provides male chest implants to healthy patients in the greater Nashville area.
Schedule A Pectoral Implant Consultation Today
What to Know About Pectoral Implants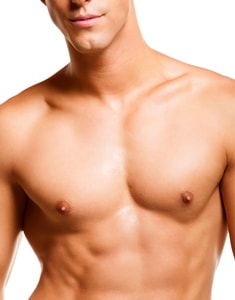 Male pec implants are not made from the same material as what is commonly used in women's breast augmentation. Silicone implants for men are soft, but solid, to mimic the look and feel of the male chest. There is no danger of rupturing the implant, unlike women's implants. To increase definition, you may decide to include another procedure such as liposuction. Together, liposuction and chest implants may be more likely to result in your desired physique.
During the procedure, Dr. Brought will insert the chest implants through incisions made near the underarms. This results in a barely-visible scar, often with minimal bruising. The implants sit just underneath the pectoral muscles. You can choose the implants that meet your size and shape needs, and you can test options using sizers in the privacy of the SPRSI office. On average, pectoral implant surgery takes about 2 hours. Recovery times depend on the type of anesthetic used and your overall health.
Preparing for and Recovering From Pectoral Implant Surgery
Although pec implant surgery is an elective procedure for many men, it still requires preparation. Do not travel home from surgery alone, as the effects of anesthesia can last for days. Avoid eating and drinking after midnight on the day before the procedure.
After surgery is complete, you may feel sore in the underarm and chest areas. Wearing shirts with buttons or zippers may make it easier for you to dress during the first few weeks. Body care products can also irritate surgical incisions, so it's best to avoid these as well.
You can also expect to wear a vest or bandage to reduce swelling, which may last several days. Exercise, especially lifting any heavy objects, is prohibited. Rest and hydration are crucial to achieving a speedy recovery — and the most desirable results.
About Nathan Brought, DO and SPRSI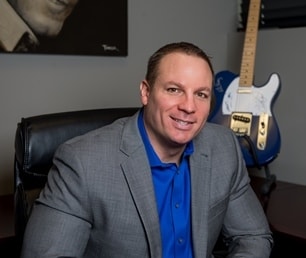 Dr. Nathan Brought founded SPRSI to provide Nashville-area residents with expert, holistically-focused care in the field of plastic and reconstructive surgery. He is a member of the American College of Osteopathic Surgeons, the American Osteopathic Association, the Tennessee Osteopathic Medical Association, and the Tennessee Society of Plastic and Reconstructive Surgeons.
Dr. Brought is a graduate of Dickinson College and the Lake Erie College of Osteopathic Medicine.
Call SPRSI for a consultation at (615) 791-9090.
Information on Other Breast Procedures
View Our Before/After Gallery
Schedule A Pectoral Implant Consultation Today