Dermaplaning in Franklin, Tennessee
One of the most popular skin treatments in Hollywood is available right here at home. The stars love dermaplaning, and once you discover its benefits, you will, too. Dr. Brought brings this popular new technique to Franklin, TN and the surrounding area for improved skin health and appearance.
What Is Dermaplaning?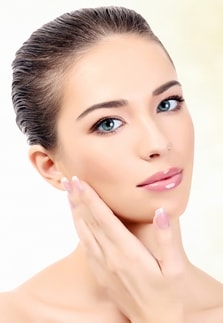 Exfoliating, or removing the dead skin cells on the surface of your face, is a proven technique for improving the look and health of skin. Dermaplaning is a procedure that uses a very sharp instrument to scrape the surface of the skin. Unlike other exfoliating techniques, dermaplaning removes the small hairs, or peach fuzz, and leaves the skin smooth and radiant.
Does Dermaplaning Hurt?
Dermaplaning is not painful and is gentler on your skin than other forms of exfoliation, like microderm abrasion. Dermaplaning uses no chemicals or other potential irritants. The planing instrument is so sharp that it does not produce any drag on the skin. The pressure used in dermaplaning can be adjusted for more sensitive skin, and it is not used in the eye area or on the nose.
For a full consultation on the dermaplaning technique, contact Dr. Brought. His staff can design a treatment plan for you to achieve your skin care goals.
Is Dermaplaning Safe for Skin Rejuvenation?
Dermaplaning encourages natural skin rejuvenation. It clears out the old dead skin cells, so new, fresh ones can take their place. It leaves your skin with a youthful glow. After dermaplaning, your topical products will be more effective. Acne creams penetrate more easily, and makeup will go on smoother and more evenly.
Other benefits of dermaplaning include:
Reducing signs of aging like wrinkles — It encourages your skin to increase collagen production which gives it a plump, youthful look. The dead skin cells that settle into wrinkles, making them more prominent, are scraped away.
Evening skin tone instantly — Dermaplaning reduces red or dark spots on your skin and brings out a natural even color. It helps melanin produce natural color in your skin.
Improving acne — Acne breakouts are exacerbated by a build up of dead skin cells on the surface of your face. Removal of those dead cells allows acne creams to penetrate the skin better and be more effective.
Removing baby hairs — Those fuzzy hairs interfere with your makeup and detract from the natural shine of healthy skin.
Dermaplaning may be the best form of exfoliation you can find. Consult Dr. Brought about how dermaplaning could benefit your complexion.
How Long Does Dermaplaning Take?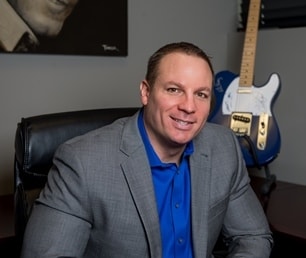 A dermaplaning treatment will take about 30 minutes. You should be able to return to work or go out to lunch immediately following your dermaplaning treatment. There will be little or no redness from the treatment, and no special follow-up is required. Dermaplaning is only used on the face, and it can be repeated once a month to renew that fresh skin look.
Contact Dr. Brought to schedule a dermaplaning appointment.
Information on Other Spa Procedures
View Our Before/After Gallery
Schedule A Dermaplaning Consultation Today