Face Lift & Neck Lift Surgery
Facelift, also known as rhytidectomy, smoothens and tightens the skin in the face and neck to improve the visible, and inevitable, signs of aging. The visible signs of aging in the face and neck include sagging or loose skin, poor skin quality around the eyes and brows resulting in deep creases, wrinkles between the mouth and nose, sagging jowls, and unsightly fat deposits that take up residence between the chin and the neck. A facelift procedure can address a number of problems at once, including sagging, creasing, and loose or excess fatty skin.
You can also enhance the results of your facelift with other procedures that will improve skin quality around the eyes, such as a brow lift or eyelid surgery, which can be performed at the same time. During your consultation with Dr. Brought, he will discuss all of the available options, keeping in mind your goals and facial rejuvenation as a whole. An evaluation of your health status and any pre-existing conditions may be necessary. He will also discuss the likely outcome of a facelift and the risks or potential complications.
About the Facelift Surgery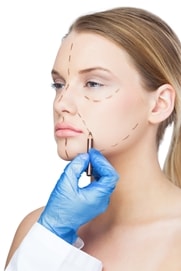 A facelift procedure can take several hours, or longer if you are combining it with other procedures. If you are having extensive procedures done, Dr. Brought may recommend scheduling two separate surgeries. How Dr. Brought will approach your surgery depends on a variety of factors, including the structure of your face, how much surgery you need and the technique Dr. Brought chooses to use. This will impact the placement of the incisions and the sequence of events. For some patients Dr. Brought may recommend a limited-incision facelift, while others may have a traditional facelift or neck lift. This decision is based on the change you'd like to see after the surgery.
Where your incisions are depends on the type of surgery you have. You may have incisions around the ear, under your chin or near your temples at the hairline. In addition, Dr. Brought may reshape or distribute the fat in your face, jowls, or neck to achieve a more youthful appearance. Deep layers of skin and muscle are lifted and contoured, with exterior skin re-draped around them. If you have a sagging neck, Dr. Brought may also tighten the area with an incision under the chin that addresses the platysma muscle. Stitches or skin adhesives close the incision.
Schedule A Facelift Consultation Today
Recovery After Facelift Surgery
After surgery, you will be wrapped in a bandage. You may also have one or more drain tubes, which are usually removed the day after surgery when your bandages are removed. Some patients can return home the same day after a facelift, while others may need to stay overnight at the hospital.
Dr. Brought will remove your stitches, or sometimes staples, in the hair after about a week or ten days. You may also notice swelling that can last for several weeks. As time passes, the swelling will subside, and most of the swelling will resolve in the first few weeks after your procedure.
Wearing adequate sun protection every day will minimize sun damage and help to maintain your new rejuvenated look. In addition, Dr. Brought recommends maintaining a healthy lifestyle after surgery to help extend the results.
Schedule a Consultation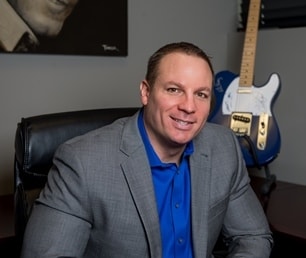 Facelift and neck lift surgery are major procedures that can create incredible results. With the right care, you can achieve a more youthful and natural-looking appearance.
SPRSI's office, located in Franklin, TN, serves facelift patients in the Nashville, Memphis, Chattanooga and Knoxville region. Dr. Nathan Brought is a well-qualified plastic and reconstructive surgeon who is a respected member of the medical community. For more information about the procedure, schedule a consultation with Dr. Brought.
Information on Other Facial Procedures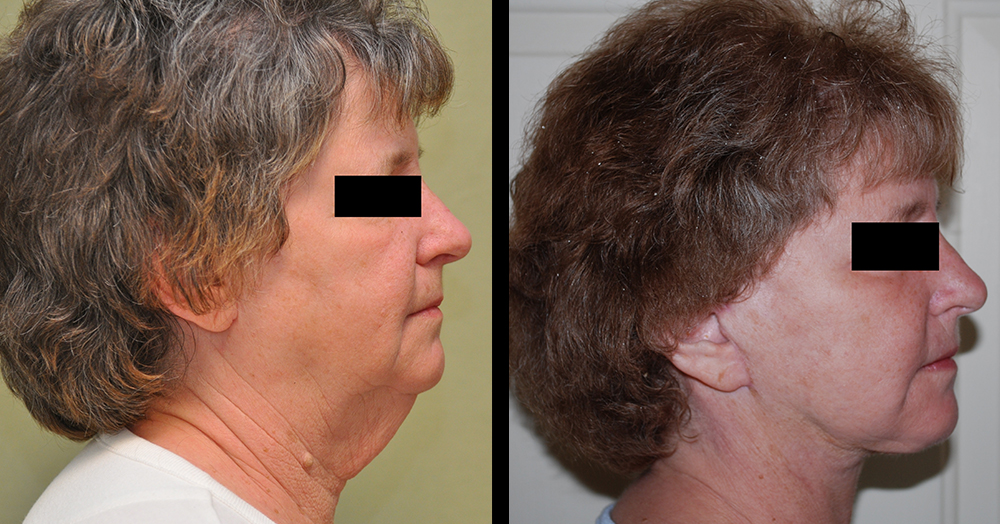 View More
Schedule A Facial Consultation Today